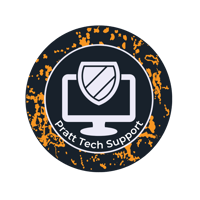 Under Reconstruction Stay Tuned
Have a question? Press the envelope or the telephone to call us! and follow us on Linkedin for the security tips and best practices.

Pratt Tech PC's is a program of The Lee Center For Economic Advancement. At TLCEA, our mission is to encourage and cultivate systemic economic development for indigenous and diaspora people of African descent experiencing homelessness.
Our Partners
MSP Alliance Member Company